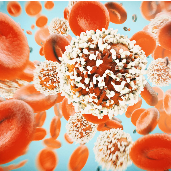 Sunday, May 20, 2:00 - 4:00 pm
---
Most of us are aware of the benefits of using a foam body roller to elongate and stretch major muscle groups. Yamuna® Body Rolling takes that to a whole new level — targeting specific muscles for a deeper, more effective result. It's a non-impact technique that is effective for

everyone

, no matter your age or shape.


The concept of Body Rolling is quite simple: your weight sinks into a firm rubber ball as your body elongates, thereby creating traction that allows a deep release. You'll reap the benefits of a full body fitness workout, yoga session, massage, and healing — all rolled into one!


Your instructor, Elizabeth Demmel, is a senior certified Yamuna Body Logic Instructor with over 20 years of experience. Call today to register.
$25 /session, $40 both sessions
---
Discover how to improve your appearance and quality of life, and lessen or eliminate the discomfort caused by Scoliosis

.


In this two-part workshop led by Susie Huard, you'll learn how Yoga can help you stretch and elongate your muscles, strengthen areas that support your posture, and ease the pain of cramped, sore upper and lower back muscles. Susie is a Certified Iyengar Yoga Teacher and Certified Yoga therapist. She excels at helping her students and clients relieve their aches and pains.


Call today or email to reserve your space. Enroll in the two-class series and enjoy a discount. Attend one or both sessions (for maximum benefit).
Safe, Painless Breast Screening
with Claudia Barrington, RN, CCT
---
Call today to register for a thermography breast screening test at Pura Vida Yoga.

Thermography is a test that detects and records temperature changes on the surface of the skin using an infrared theremal camera. The presence of a cancerous growth is associated with the excessive formation of blood vessels and inflammation in the breast tissue. These show up on the infrared image as areas with a higher skin temperatures.

It is a non-invasive, non-contact procedure which does not compress the breast and does not involve exposure to radiation.