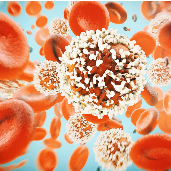 Safe, Painless Breast Screening
with Claudia Barrington, RN, CCT
---
Call today to register for a thermography breast screening test at Pura Vida Yoga.

Thermography is a test that detects and records temperature changes on the surface of the skin using an infrared thermal camera. The presence of a cancerous growth is associated with the excessive formation of blood vessels and inflammation in the breast tissue. These show up on the infrared image as areas with a higher skin temperatures.

It is a non-invasive, non-contact procedure which does not compress the breast and does not involve exposure to radiation.
Saturday Jan. 26th
Ageless Iyengar Yoga (with the chair)
Basics of Seated Poses/ Pranayma
Sunday Jan. 27th
Backbends & Twists (for healthy neck and shoulders)
Regsiter Early as space is limited!
$265 Entire workshop if paid in full by Dec. 22n
d
$295 Entire workshop if paid in full after Dec. 22nd
Saturday Oct. 13th
advanced sign up required