Teacher Training with Izabela Piasecka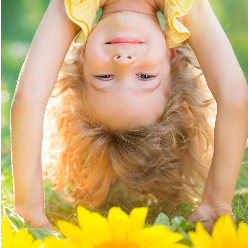 March 22-24th
April 7th
Calling all parents, teachers, child therapists ... are you searching for a way to instill a sense of calmness and focus to the young ones you care for? Radiant Child Yoga may be just the thing you need!
Share the magical and practical benefits of yoga with children by becoming a certified RCY teacher. Izabela Piasecka – a gifted, experienced, certified Radiant Child Yoga instructor – can teach you practical tools for focus and calm, yoga for autism and ADHD, meditation and breathing games, and much, much more!
Radiant Child Yoga (RCY-Level 1-3) Teacher Training is a 30-hour program designed for parents, therapists, child specialists, and anyone interested in teaching yoga to children. The training offers tools for guiding children / youth from ages two to 18 in a practice of age-appropriate yoga, relaxation, stillness, and breathing techniques, as well as for working effectively with yoga for children with special needs.
No prior yoga experience is necessary. Credit hours apply to RCY certification and are CEU-approved for OTs, PTs, IKYTA and Yoga Alliance. For more information, call Izabela at 609-731-4879 or izabela.yoga@gmail.com.
As part of teacher training, you'll receive take-home tote and materials, including:
books, CDs, DVDs, and manuals -- all created by Shaka Kaur. A $180 value

Opportunity to be elisted on childrensyoga.com

20 or 30 hour certificate after completion of at-home practicum.